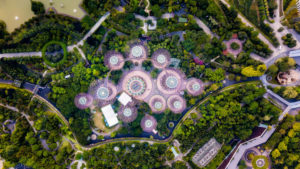 London, 16th November 2023
Oneglobal Broking (Oneglobal), the broker that revolves around its clients, is pleased to announce the appointment of Ms. Joey Lim as the Head of Property and Casualty in Singapore, effective 17th November.
Bringing with her a wealth of knowledge and expertise amassed over more than two decades in the insurance sector, Joey's appointment reinforces Oneglobal's continued drive to bring together experts to ensure solid expansion and growth of their presence in Asia. In her new role, she will lead the Corporate team as Head of Property and Casualty in Singapore to enhance deliverables and better service to clients.
Prior to joining Oneglobal, Joey served as the Vice President of Facultative Reinsurance Placement at Bowring Marsh Asia PTE LTD. Before that, she held the position of Vice President and Deputy Placement Leader at Marsh Singapore PTE LTD, where she took on multiple leadership roles, including spearheading the business development division.
Sirikit Oh, CEO, Oneglobal Asia commented "Asia stands as a pivotal market for Oneglobal, and Joey Lim's appointment exemplifies our commitment to our regional growth strategy. Joey is known to many business leaders and her appointment marks the next milestone in our expansion in the region."
Ms. Joey Lim on joining Oneglobal "I look forward to building synergies in our collective experience and knowledge with the passion and energy of the Oneglobal Team for the benefit of clients and insurance partners."
For more information contact:
pr@freepartners.com