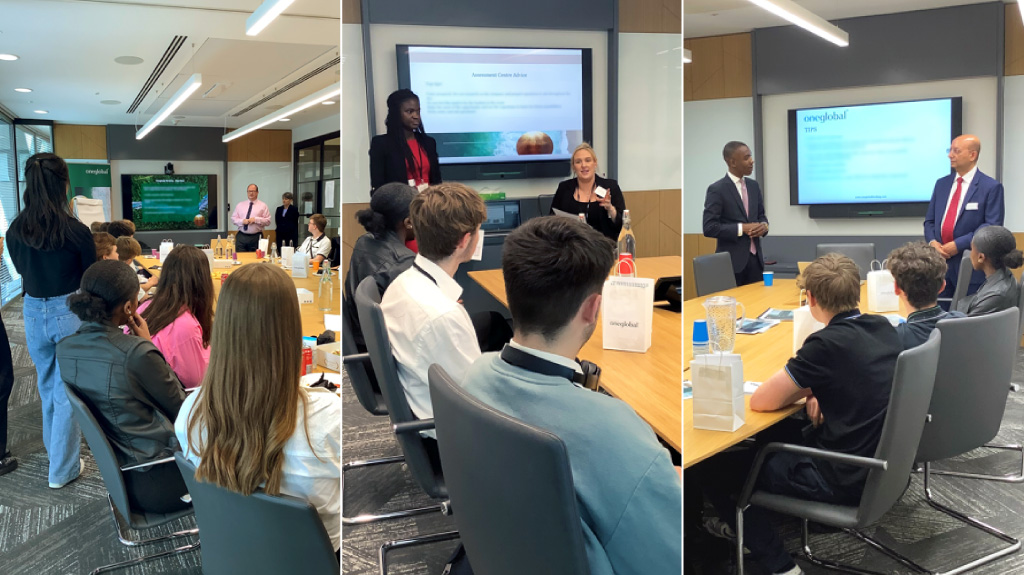 It's important for the insurance market to appeal to a diverse pool of talent, to bring in those new perspectives that are going to make our industry smarter and stronger. But they won't just turn up out our door – we need to go out and find them.
That's why, last month, we ran our very first careers insights day – inviting 25 year 12 students up to our London HQ.
Going through education, you hear about the different industries you could potentially work in, but you don't always get the chance to see what they look like. So that's what the day set out to do.
Giving students the tools to kickstart their careers
The day allowed students to get a deeper look at the world of insurance and reinsurance, and the many different opportunities and career paths it could offer them. But it went further. We wanted it to give them some valuable life and career tools, so they feel more confident making that transition from education to work, regardless of the route they choose to go down.
As one student put it: "We got a better understanding of the insurance industry, and were given a variety of different skills that can help us in the future."
Navigating those first steps into the world of work can be overwhelming. We helped them tune into those skills that will make them look more employable and guided them through each phase of the recruitment process. From navigating recruitment sites to tackling the application process right down to helping them make sense of interviews and assessment centres.
Instilling confidence and having some fun
"I found the idea of applying and interviewing for jobs very daunting before today, but this session has helped me feel more confident about starting a career after school," said one student.
We split the sessions into smaller groups, and the students were able to get to know our volunteers on a more personal level. Our volunteers came from all four corners of the business, representing a range of experiences, backgrounds, and career paths.
"The people involved in the sessions were very engaging. I felt I had a lot of opportunity to take part, and didn't feel as though I was just being talked at," said another satisfied student.
We didn't want to make it a day of lectures – we made sure it was fun and interactive, mixing the sessions up with quizzes, discussions, and even role play exercises.
Connecting them with career-boosting buddies
The day was a huge success, and the team got a great review from the student's teacher, Roger Bottomley: "Please pass on my sincere thanks to all the members of your staff who gave up so much time yesterday. Some students will certainly be looking at possible careers in insurance after today's visit."
But the success of the event didn't stop there. On the day, each student buddied up with a mentor, and those mentors are still offering their support now – answering questions, helping them update their CV, and giving them extra career tips and guidance.
A big thank you goes to everyone who helped bring the day together, and thanks to all the students that came along. Who knows? We might see some of you walking  the Oneglobal corridors again someday.