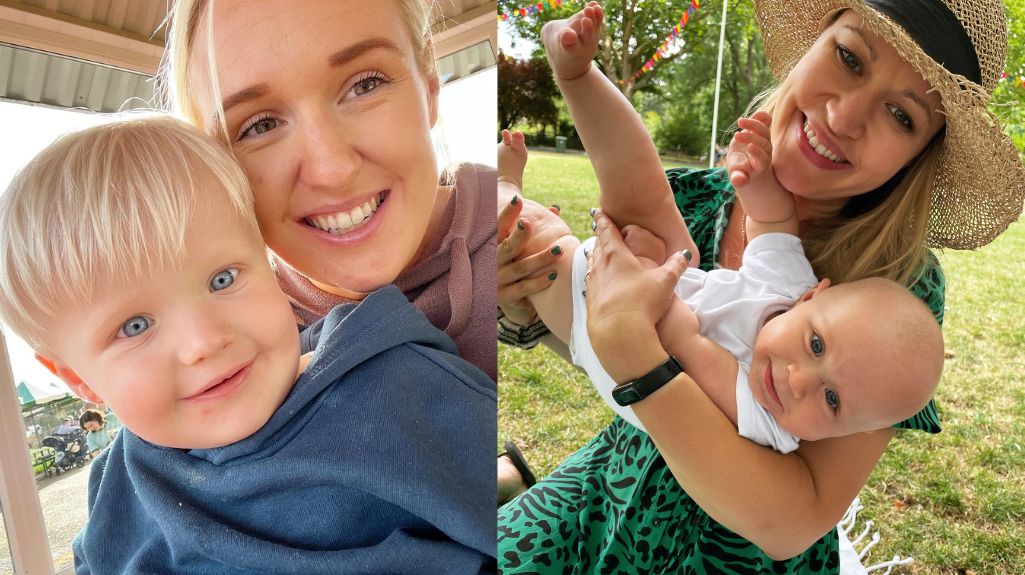 When you're a soon-to-be parent about to go on leave, you just want your employer to be supportive. You need that bit of flexibility to get everything tied up before you go. And you want that peace of mind knowing you'll be welcomed with open arms when you come back.
That's how we've always tried to be. But it means much more hearing it from two of our proud new mums. Here's Becky House and Alise Strautina.
Becky, HR Analyst: You just feel supported from start to finish. Being in HR I was already familiar with our policy, but as soon as I broke the news, everyone was so great. The policy's easy to find, and everything's clearly broken down. So you know exactly where you stand.
Alise, Accountant: I agree. It was different for me working outside of HR – it was all brand new. But I had a nice chat with them – they explained everything to me, and made me feel really comfortable about leaving. When you fall pregnant, you can't help those irrational fears, can you? "Will this go against me?", "What if they replace me?". But that all went away immediately.
"Once you're on maternity leave you can completely switch off"
Becky: It's the little touches before the baby arrived that went a long way. I was pregnant in one of the lockdowns and HR asked if I needed anything to make me more comfortable. Like something for my laptop. Or a new chair. I was okay with what I had, so I didn't take them up on it. But it's definitely the thought that counts!
Alise: I wasn't in lockdown, but there was still a worry about protecting myself from infection. So I asked to work from home full time for the last two to three months leading up to my due date, and they were more than happy to let me do that.
Becky: Then once you're on maternity leave you can completely switch off. There are no lingering work pressures – I could just concentrate on spending time with my son. The only times I had contact with my team were with the obligatory baby pictures on our group WhatsApp! And for keeping in touch days.
"My team made coming back to work so much easier."
Alise: Yep, keeping in touch days were a God send for me. You don't have to take them if you don't want to, but they help you get used to coming back to work. After all, it does feel like starting a new job. Especially as Oneglobal had changed so much since I went on leave. We'd moved offices, and there were loads of new faces. So it just helps to get you caught up with everything.
Becky: That's right. It's daunting having so much time off – you don't really want to get thrown right back in. When you come back to a new office and new team, there's a lot happening all at once. You need that time to adjust.
My team made coming back so much easier. I had regular check-ins and even went through a mini induction like we do with new starters. It made returning much smoother, and it was great getting to know all the updates from the company.
"It's saved me money, and helped to balance baby care with work."
Alise: Coming back into work, there's always that worry about childcare. But Oneglobal have made it a breeze.
Because you accrue holiday on maternity leave, we've been able to work out an arrangement where I can spread my holiday over a few months. That's quite unusual – most companies will make you take them as soon as you come back in one big chunk. But this has allowed me to take two days holiday each week, and work the other three. It's saved me money and helped to balance baby care with work.
Becky: The stuff we've spoken about is what really matters, but you need to know you can support your new family financially at the same time. And the package is very generous at Oneglobal. I took a full year off and got paid for 52 weeks.
And you also get a maternity work bonus after six months of being back, which is pretty rare to come by. Again, it just reiterates how much the company values you and that they care about you coming back.