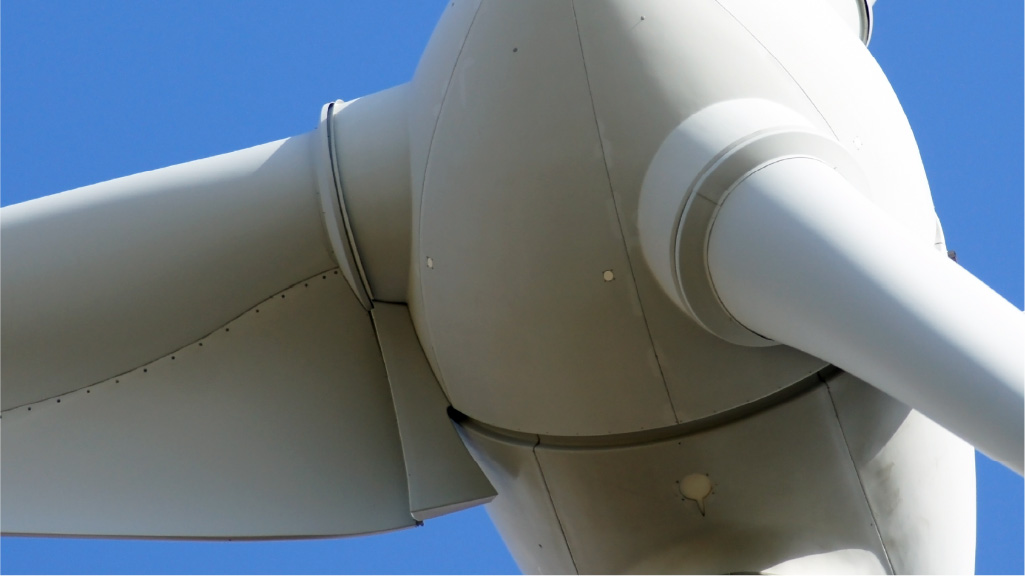 The renewables sector is primed and ready to boom. Clean energy companies are preparing to put thousands of new megawatts into their regional grids, while investors are queueing up to fund projects and accelerate the growth of the industry.
According to Bloomberg global energy transition investment was up at $755 billion in 2021 – up 27% from 2020 and 186% from 2011.
Renewables are still risky business
The insurance market is also just as eager to provide capacity to these projects, but there are a number of issues causing friction. The renewable sub-sectors are all moving at such a pace, it's hard to keep up with the changing technologies and their resilience. Their loss history is also still in its infancy – and a lot of the loss data that does exist doesn't make for optimistic reading.
We're also living in a world where the climate is becoming more unstable year on year, meaning these projects are increasingly likely to come under attack from the elements.
Climate change is pushing up claims in the sector
Specialist renewable insurer GCube released a report in 2021 that calls out the extent of the problem. From 2016 to 2019 the number of claims from extreme weather grew by over 50% each year, with around 60 nat cat and extreme weather claims recorded in 2019.
A big climate issue in the US recently has been the rise in severe hail storms and the damage they're causing to solar farms – GCube alone reported three major losses in 2022.
And figures are bound to rise as more projects are commissioned in areas prone to extreme weather. Their report went on to note the US is looking to become a major market for offshore wind projects, along with Asian countries such as Taiwan, Vietnam and Japan – all regions that could see an increased exposure to storms, hurricanes and typhoons in the not so distant future.
The Ventus Group is driving down turbine loss ratios
With all this said, it's essential renewable firms are partnering with leading edge technology providers like the Ventus Group who have the sector-specific skills and technologies to make their projects as resilient as possible.
Austrian-based Ventus specialise in optimising wind turbine performance and monitoring critical components to reduce risk and cost. Their patented technology is able to convert the rotor into a monitoring instrument for the wind turbines. It allows them to assess online the vibrations in the blades and the rotor on the specific wind turbine or across a whole fleet, and get an accurate understanding of their power output. Through machine learning and mathematical methods, they can then identify ways to maximise its potential, while at the same time predict and reduce risk.
Aside from increasing energy production, Ventus' other technologies help to reduce loads, avoid premature wear and tear, predict failures, extend turbine lifespan, and prevent unforeseen and catastrophic component failures normally leading to excessive downtime. Ventus technology is non-invasive and can be installed on all existing and future wind turbine generators (WTGs).
It means firms in the space can significantly drive down their claim's history and loss ratios – Ventus technologies have been proven to reduce mechanical breakdown and failures by up to 50%.
Wind Power Lab gets to the root of turbine failures
Wind Power Lab (WPL) is another tech driven Denmark-based business breaking new ground in the space. Like Ventus, WPL is one of the intellectual leaders in the industry. It was founded by some of the top minds in the sector, supporting the insurance market and owner segments within the wind industry.
In case of critical damage or blade failures, WPL is supporting the renewable insurance industry with detailed root cause analysis that focuses on uncovering the relevant facts in a given case, and provides a proximate conclusion on the most likely reason for failure.
"It's vital for insurers to understand if a failure is driven by lightning damage, workmanship, design, transportation or operational conditions", says Morten Handberg, Chief Blade Specialist at WPL.
To support wind turbine owners and operators, the team have developed a prudent operator regime, which combines their own knowledge with drone footage and AI analysis to run a full inspection (internal and external) on each turbine. They can then give recommendations on repairs and what firms need to do to keep these components in top condition and operating for many years to come – a solution that's so important in a world where supply chain issues have made replacing these turbines increasingly difficult.
BESS needs the same technologies to thrive
Relative to other renewable sectors, wind energy has been around for some time now. And it's given space for companies like Ventus and WPL to emerge. But there's a sector still in its infancy that needs the same attention – battery energy storage systems (BESS).
Renewable energy is finite. When the wind doesn't blow and the sun doesn't shine, we need storage units available to step in and power that inactivity. Especially if we're eventually expected to fully transition away from fossil fuels.
However, BESS units have a reputation for thermal runway – where excess heat in the lithium-ion batteries keeps building and leads to a major fire incident.
Again, it's a risk that's causing underwriters to approach BESS projects with caution. Which is why it's vital the industry develops to a place where specialist markets and their associated risk engineering teams can partner with projects to manage the risks presented.
Partnerships can help unlock vital insurance coverage
The Ventus's and the WPL's of the renewable world are an underwriter's dream – they prove businesses are taking steps to shore-up their risk management strategy, and are giving their projects the best chance to have a long operational life.
For the renewable markets to flourish, they need to be supported by these businesses. And our renewable team at Oneglobal are committed to getting out there and finding our clients the right partnerships.
We believe it's win-win for everyone involved. Clients can pre-empt problems, avoid big claims, and drive down their loss ratios. Insurers can start releasing more of that capacity in waiting, knowing the businesses they're backing are prudent operators. And more renewable projects can get up and running (and stay up and running) and the industry can start taking giant strides in the race to net zero.
Speak to our energy team about your next project
Our Renewables team at Oneglobal have a deep understanding of the renewables insurance market. They can help you find the tailored coverage you need, as well as connect you with those partners who can help elevate the risk profile of your next project.
If you want to talk further, feel free to get in touch with Richard Scott at rscott@ogbroking.com