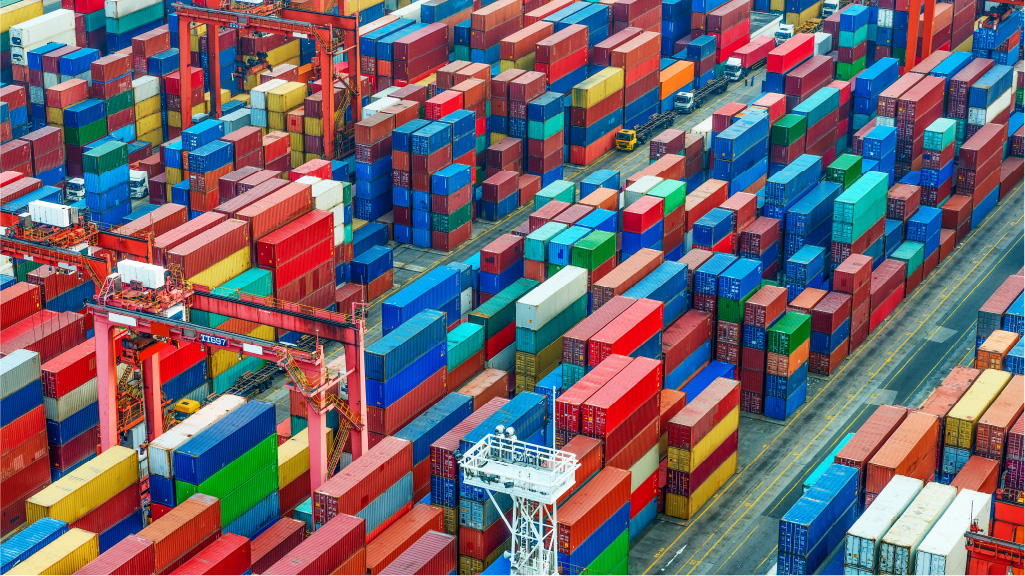 Commodities businesses are feeling the heat 
A broken global supply chain, ground down by soaring prices and state imposed-sanctions – the landscape for commodities businesses currently is unstable to say the least, and it's a picture that keeps changing from one day to the next.
It's times like these where a broker's advice, expertise and network of specialists can really show their worth.
The last two years have been a testing time for businesses in the commodities sector. From lockdowns to a Suez closure, to container and staff shortages to ports being overrun – a series of disasters and setbacks has left the supply chain riddled with issues and delays.
The war in Ukraine is piling on more pressure
Sanctions on Russian assets and major banks are making it increasingly difficult to import and export goods in and out of the region.
But for some companies, it's a route they can't afford to avoid. Take for example those businesses moving goods across Europe to landlocked nations such as Kazakhstan. There's no way to ship around the region, so they've no choice but to travel through parts of Russia. But it's not a route some of their partnering businesses are comfortable with them taking.
More sanctions checks also mean more supply chain delays. Compliance teams are having to check every container on every containership to make sure no Russian goods are on board.
The biggest container ships can carry over 20,000 boxes – even with the technology these companies possess today, sifting through and signing off these ships adds on valuable time and money clients don't have to lose.
Commodities prices are soaring and leaving gaps in coverage
Cutting off Ukraine and Russia's supply of commodities has also rocketed prices. Ukraine is a key global exporter of wheat and corn, and was the second largest cereal exporter in 2020.
It's no surprise to learn Russia is the third biggest oil exporter in the world, and accounts for 7% of all crude oil and petroleum imports into the US. When Biden announced earlier this month the country would stop importing Russian oil, its market price exceeded $130 per barrel for the first time in 13 years.
Russia also accounts for 10% of the global nickel supply and the London Metal Exchange had to suspend trading this month after prices doubled to a record high of £100,000 a ton.
These sudden surges in prices are leaving gaps in coverage that clients aren't aware of. Whereas only a month ago a client might have only needed to be insured for £100m, those limits now need to be upwards of £200m to account for the rising price of their products. And it's up to their broker to step in and make sure they revise their policies.
We're helping to plug gaps and advise on sanctions
It's obvious these businesses are working in a very volatile environment at the moment, so it's important their brokers are looking out for them. We've already reached out to all of our commodities clients to help bring their policies in line with the current market conditions.
Being back in Lloyd's for most of the working week now means we we're well on top of how the situation is developing in their world. We're speaking to brokers, lawyers, and underwriters daily, and getting close to real-time updates on losses happening globally. It means we can advise clients quickly and act fast on their behalf.
That market knowledge allows us to help clients navigate the complex sanction structure too. We can guide them on what's sanctioned and what's not, so they can protect their business, keep partners happy, and still take goods through their desired routes.
So while they're grappling with such an unpredictable environment, we can bring some calm to the chaos, and give them peace of mind knowing their cargo risks are well taken care of.
We can help you too
If you're in the commodities sector or any other global business working within the supply chain and you're unsure your cargo coverage matches up to the current market conditions, get in touch with our Associate, Ellis Morley at emorley@ogbroking.com. He'll be more than happy to talk you through how we can help.
Sources
https://www.business-standard.com/podcast/economy-policy/from-biscuits-to-fuel-ukraine-war-driving-up-prices-of-everything-122031400095_1.html 
https://www.fastcompany.com/90731234/russias-war-with-ukraine-could-permanently-reshape-the-global-supply-chain
https://www.reuters.com/world/europe/deepening-russia-ukraine-tensions-seen-curbing-food-supplies-lifting-prices-2022-02-22/
https://www.investmentmonitor.ai/special-focus/ukraine-crisis/ukraine-russia-conflict-impact-trade