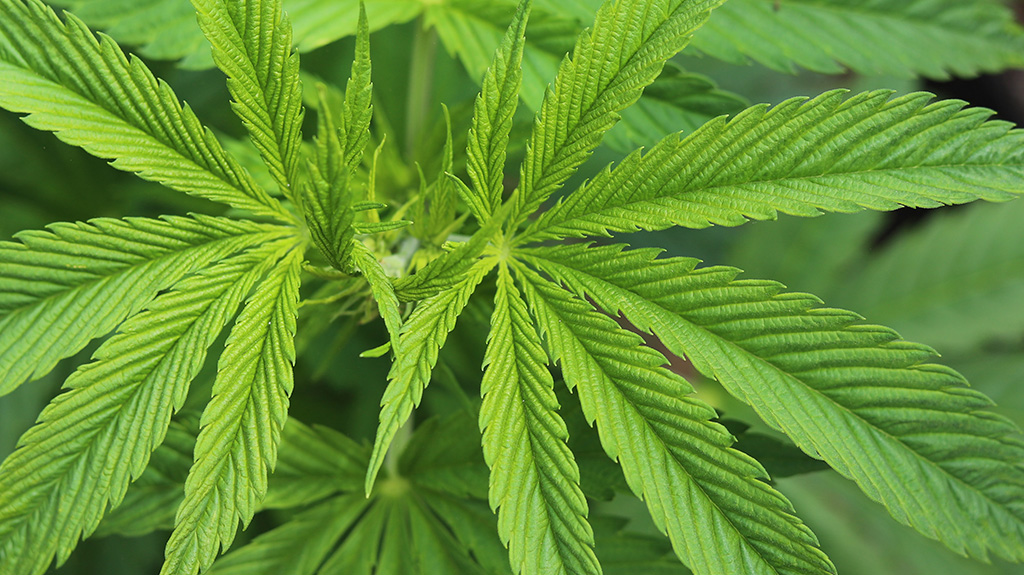 Associate Charlie Liddle has recently joined Oneglobal to lead the cannabis team. We spoke to him to get an overview of the cannabis sector, and understand the challenges currently facing clients and Charlie's team.
What made you move into the cannabis industry in the first place?
I'd been interested in the wider cannabis industry since its proliferation in North America. But it was a business trip to Colombia in 2018, shortly after they'd passed legislation for a medical cannabis market, where I saw the industry growth first-hand. It piqued my interest enough to pilot an R&D project on how the insurance market could respond to this growing sector.
How is the industry looking at the moment? And where in the world does most of Oneglobal's business come from?
Cannabis is fast becoming a global industry. The general perception is that it's mostly reserved for the US and Canada, but we're witnessing a global trend of policy reform and sector expansion.
Latin America and Africa are two regions going through huge market growth as far as cultivation is concerned. Their climates have ideal conditions for growing the crop, while favourable regulation, reduced operational and labour costs have inevitably attracted North American investment, as well as a pool of domestic players.
Israel has been the global centre of medical cannabis research and development since the mid 1980's and continues to be so today. Closer to home, Europe is fast becoming an important consumer and producer in the market.
It's not only the geography that's shifting, but the supply chain too. When I came into the industry 3 years ago, we would crudely look at 4 main sectors: cultivation, extraction (the process of extracting oils or compounds from the dried plant), distribution and retailing.
Since then, the supply chain and supporting ancillary services have grown significantly. It's a huge positive for the industry, but has also resulted in greater risk exposure and insurable opportunity.
Is the insurance industry keeping pace with market growth? 
It still has some way to go. The cannabis industry is still in its infancy and insurers don't have enough loss history data to feel secure moving into the market.
There's also still a lot of stigma attached to the crop, so reputational damage is a major concern to overcome. And financially it's not the most ideal moment in history for carriers to go into a relatively unknown sector.
So a lot of work we do at Oneglobal is about educating the industry – involving insurers on client calls, taking them to virtual conferences, and helping them to understand the credibility of the clients we're working with. This will be our role for the foreseeable until regulation changes and stabilises the industry.
It's also the same approach we have with our clients. With a restricted market available compared to more established industries, we have to take a considered approach with each account. Ultimately this is beneficial for the client and the market. By having direct contact between insurer and client, we can provide 'hands on' risk management advice and also lay the building blocks for lasting relationships.
How quickly do you see regulations changing?
I think we'll see global regulations significantly shift in the next few years. It's the major stumbling block holding the sector back.
There's been major policy reform internationally, but now it's all eyes on the US. The current legal system is confused.
Recreational and medical cannabis is still illegal at the Federal level, while at a State level, recreational use is legal in 18 states and medicinal in 36. This creates a complex legal environment.
As each state has its own rules and regulations, cannabis can't cross state lines. And from an insurer's perspective, they can't be seen to transact business inter-state. For Lloyd's and the London market, the challenging legal situation is enough to discourage many underwriters from entering the sector.
It means the growth and development of the industry is somewhat compromised. Cannabis companies are told they can operate legally but finding the right insurance inside their state is problematic. Being limited to state vendors is often costly, restricted in terms and conditions, and doesn't provide the breadth of cover they need.
But we're starting to see legislation and attitudes change. The Claim Act looks to be written into law in the US later this year, which protects insurance institutions against penalties for transacting with cannabis companies and is seen as a steppingstone to a complete federal U- turn.
Closer to home, I'm confident the UK government will soon move to a stance more favourable to the medical cannabis and hemp industries. Recent IPO activity on the LSE and the taxable revenues generated in the US and Canada will surely give the government an idea of the financial benefits for a post Brexit / Covid economy, let alone the environmental and health benefits.
It's these types of shifts that could stabilise the industry, attract more sophisticated investment into the arena, and finally deliver an insurance infrastructure just like any other industry.
Who do you work with on the ground to bring in the business?
In US and Canada there's a sizable network of specialist cannabis retail and wholesale brokers that we work with.
Internationally, the traditional distribution model does not exist, so we tend to rely on working with the industry directly.
With the industry in its infancy, we've experienced a huge degree of collaboration between various sectors. Insurance is just one of many traditional industries playing catch up with cannabis. Banking, law, consultancy, and any other institution you can think of that supports a traditional industry ecosystem. This has resulted in a tight-knit community where business referrals between trusted partners are commonplace and, most importantly as far as our insurers are concerned, of good quality.
We also do our best to network heavily at conferences and on other platforms, which given the current restrictions has its challenges!
In summary, there's a big requirement for insurance worldwide and we're excited to support the industry at the early stages of its development.
Get in touch
Charlie and the team are here to help. If you're a cannabis professional or retail broker looking for advice and guidance in accessing international insurance solutions, get in touch with Charlie below.
Charlie Liddle
cliddle@ogbroking.com