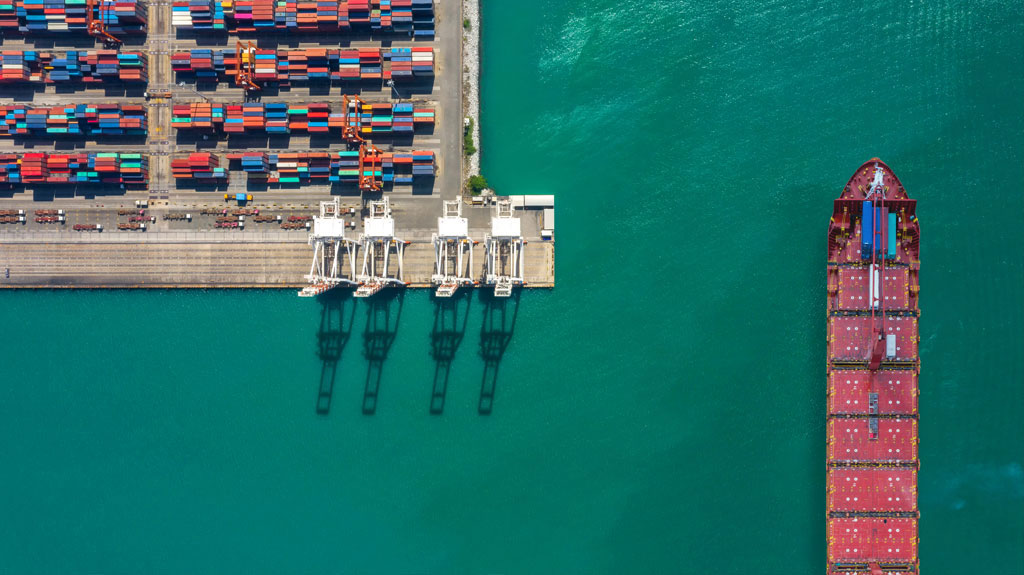 New solutions are needed for managing marine risk in 2021
Existing insurance industry offerings do not address the needs of a maritime industry which is grappling with the challenges of technology transformation and cyber risk
The marine market, like the rest of the economy, is facing many new challenges. Covid has significantly shifted the way in which we work and interact with clients. And the advancement in tech is creating more complex issues for our market to respond to.
As we have faced down the pandemic through most of this year, there has also been a gradual increase in high-profile cyber crime attacks on the shipping community. In September, shipping company CMA CGM had to disable its worldwide container booking system after its offices in China were hit by the Ragnar Locker ransomware.
It means in just four years, all four of the biggest shipping companies in the world – CMA CGA, Cosco, APM Maersk and Mediterranean Shipping Company – have had their systems hacked under similar circumstances.
And it is not the ships that are experiencing the most significant interruptions; it is the onshore systems that deal with container bookings or engine management that present the most attractive prospects for these crimes. It is in these systems that criminals can gain access to the most important information sources, like shipping routes and valuable stock lists, so they can then orchestrate premeditated attacks out at sea.
But these systems are highly complex and the insurance industry needs to come up with new policies that reflect the intricacies of the marine market. As it stands, most cyber wordings have been adapted from other industries and do not meet the complex and often unique business operations of the marine market.
In addition to policies that do not meet the complex needs of the marine sector, the limits on offer are generally too low and simply do not match the level of cyber exposure shipping companies require to meet the threat they increasingly face.
If the Covid-19 crisis shows us anything, it is that a digitised world is here to stay and with reports of a surge in on-shore cyber crime during the pandemic and high-profile incidents like the recent attack on CMA CGA, it seems likely managing cyber risk will be an increasingly important problem for shipowners to tackle.
Innovation
As brokers, we are always looking for a comprehensive solution for our clients. But the reality of a hardening market is at the moment the innovation needed to develop marine specific cyber wordings is often not readily available.
There are some hopeful signs, however, with last month's announcement by Axis and law firm Kennedys of a partnership offering an insurance solution for marine cyber risk showing some promise. Finding meaningful policy wordings, limits and terms will not be a short-term under­taking but one that requires participation and engagement from owners, underwriters and brokers if meaningful solutions are to be found.
The reality is a growing reliance on a digital environment is an inevitability mariners must face. On the bright side, this promises a range of technological advancements likely to come on stream during the next decade that will offer greater efficiency at sea and in port. From hydrogen-powered fleets that could help solve the fossil fuel dilemma shipowners face to autonomous ships and port systems that, in the coming decades, will transform the speed, efficiency and security of the transportation of goods. These are all likely to play their part in evolving the marine industry into a fully digitised one.
New ways of working will bring with them new risks, and technological transformation will open up a range of risk management challenges and threats the shipping industry will need to confront and we, as brokers, will be in the forefront of finding innovative solutions for.
This may mean in future we communicate differently with our clients, at least for certain elements of our relationship where tech can speed and improve communication. What it will never mean is the personal, relationship-based broking we pride ourselves on will in any way be diminished.
In fact, the pandemic and standing on the brink of technological change has only re-emphasised the importance of a face-to-face broking service which is tried and tested. Existing insurance industry wide solutions do not serve the needs of our complex industry. Rather, individualised solutions that understand the culture and risk environment of each ship- owning business and the intricacies of our market will continue to be vital as we transition through this period of change.
This article, written by Partner, Munchie Turner, first featured in Insurance Day.