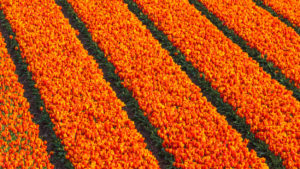 London, 16 August 2021,
Oneglobal Broking (Oneglobal), the broker that revolves around its clients, is pleased to announce the establishment of its Netherlands office. Alex van der Wyck has been appointed CEO, Oneglobal Netherlands and will report to Mike Reynolds, Group CEO, Oneglobal.
Oneglobal's start-up in the Netherlands, continues its strategic build out of its international operations, having opened offices in Bermuda, Hong Kong and Singapore in the first year of operations and launched its Latin America platform.
Alex van der Wyck is a distinguished career insurance broker having formerly worked at Aon as Senior Executive for the Specialty Broking team EMEA. Prior to this Alex was CEO of Aon Indonesia and Head of M&A Solutions for APAC, where he spent over 12 years. Previous to this, Alex built his career at Marsh in the Netherlands and the Middle East.
Mike Reynolds, Group CEO, Oneglobal commented, "Oneglobal is excited about the opportunities in the Netherlands market and in delivering our high-quality service offering to Dutch clients. The Netherlands office will allow Oneglobal to further extend our European capabilities and I am confident that the experience and dynamism Alex brings will be instrumental in driving our success in this important market and I look forward to working with him."
Alex van der Wyck, CEO, Oneglobal Netherlands commented, "I am thrilled to be joining Oneglobal and leading its Netherlands operation. I will be building up a team of highly experienced insurance brokers from across the Dutch market in our target business segments, aligned to OGB's London capabilities. I look forward to growing Oneglobal's already strong client base and delivering excellent broking services to our clients in the Netherlands."
For more information contact:
Beth Pegrum: beth@freepartners.com